Bullish offers world's deepest liquidity for BTC/USD
Insights • May 19, 2022 • 2 min read
By Mark Woods, Head of Product
We recently introduced range-bound liquidity pools for the BTC/USD trading pair on our exchange. Since releasing this upgrade, we've seen some exciting results. Bullish now offers the deepest liquidity for the BTC/USD market, deeper than any other exchange in the world.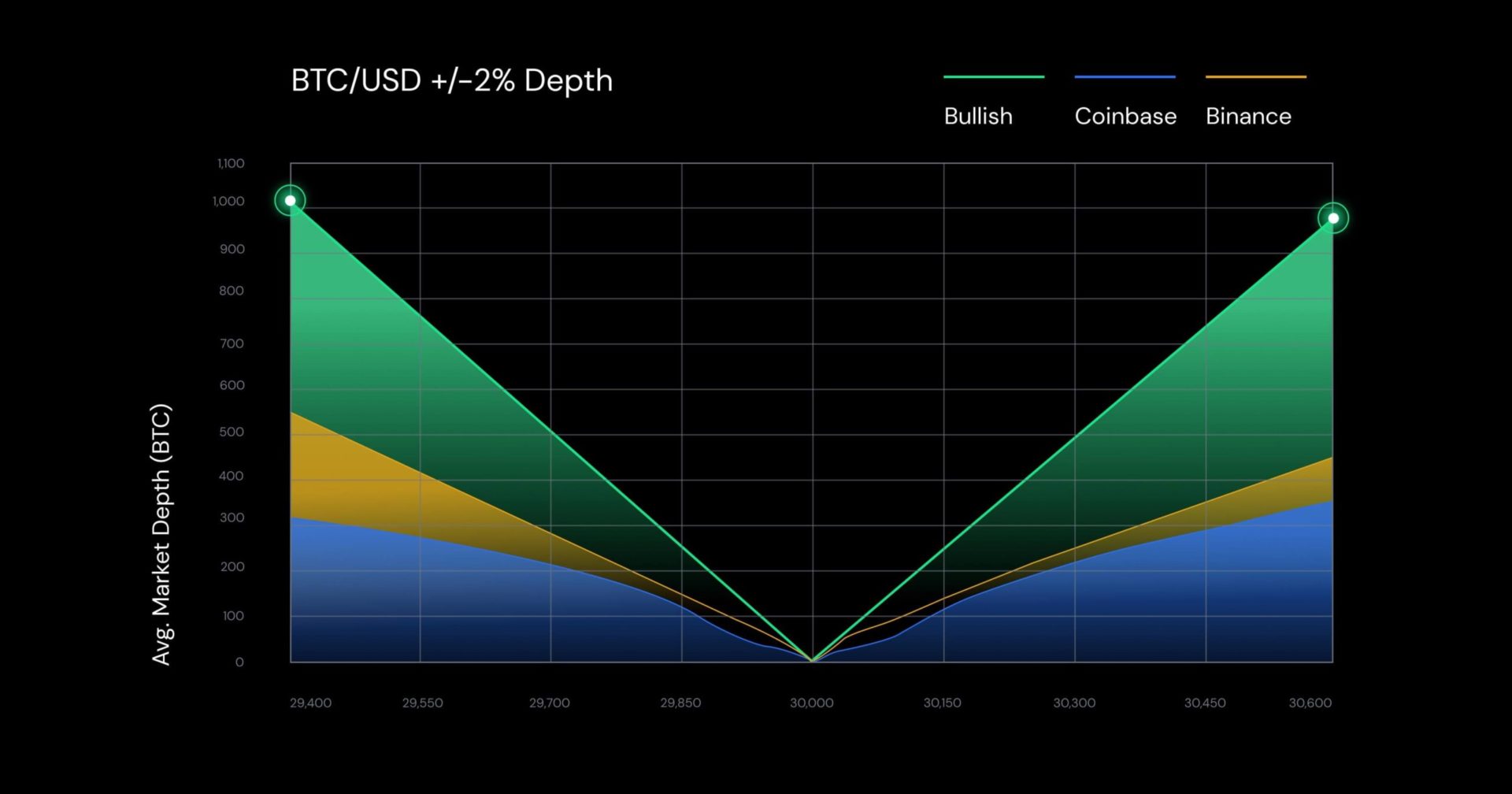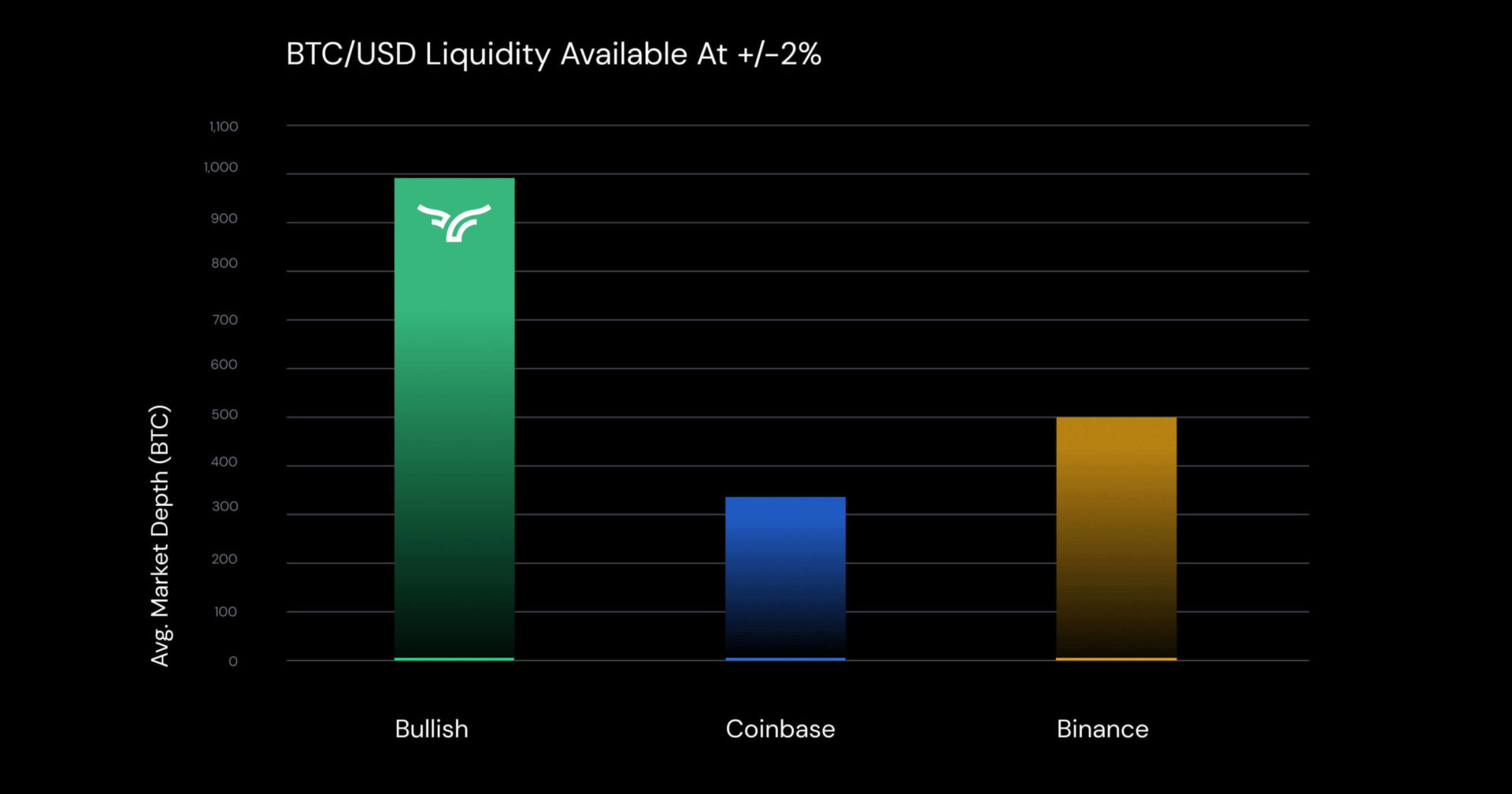 Record volumes at a record pace
There's more. Just one week after launching our BTC/USD range-bound liquidity pool, we saw record 24-hour trading volumes of almost $2 billion, making Bullish a top five exchange in the world by volume for the BTC/USD market.
24-hr volume record
Based on daily volumes, Bullish is one of the fastest growing cryptocurrency exchanges, leapfrogging several of our more established peers.
Why does liquidity matter?
The primary determinant of an exchange's success is the liquidity of its markets. Greater liquidity means more bids and offers generated around the current market price—increasing stability, reducing volatility, and delivering best pricing to traders. And it's now clear that the deepest, most liquid BTC/USD market lives on Bullish. This means institutional customers with a best execution mandate can use Bullish confidently—trading at scale, with better pricing and lower risk, all within a regulated market environment.
Bullish is the best venue for institutional orders
The figures above are exclusive of additional expected fees such as exchange commissions and bid/offer spread, assuming a $30,000 BTC price.
Finally, this change is enhancing the ability for our customers to earn. Simply put, more liquidity = more trading volume. And more trading volume = higher yield for Bullish Liquidity Pool participants.
What's next?
As we focus our attention on maximizing market depth for traders and capital efficiency for liquidity pool participants, we will begin rolling out range-bound liquidity pools across other markets. And in the coming months, we'll continue innovating on our liquidity pool technology to create increasingly efficient and customizable liquidity pools.
Stay tuned. This is just the beginning.