Trust & Transparency
We are committed to being the most trusted digital asset exchange.
Operating with a mature approach, we prioritize crypto compliance and safeguarding customer assets through robust security measures and regulatory oversight.
$300B+
Total volume traded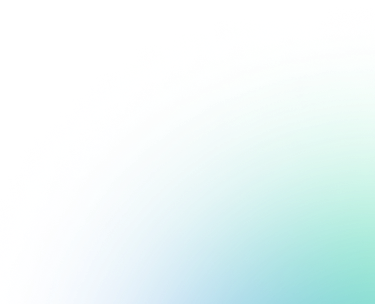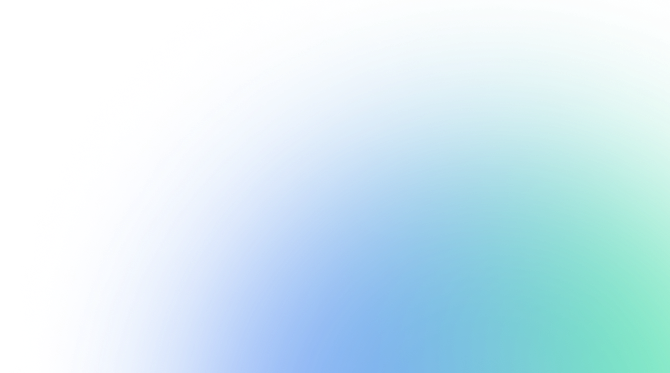 Independently audited by Deloitte.
Our annual financial statements are prepared in accordance with International Financial Reporting Standards (IFRS) and audited by Deloitte & Touche LLP.
Audited financial statements
January 1, 2022 to December 31, 2022
January 1, 2021 to December 31, 2021
October 23, 2020 (date of incorporation) to December 31, 2020
SEC financials
Secure by design.
Bullish's hardware, software, and operational safeguards ensure platform security and the safety of customer funds. We operate as a full reserve exchange, ensuring that customer assets are consistently maintained in a 1:1 ratio and segregated from Bullish assets.
Multi-layer protection with hardware, software, and operational safeguards.
Secure inbound, storage, and settlement wallet structures with protocols that govern wallet interaction.
Rigorous key management including offline private key isolation, policies that determine what keys are required to sign a transaction, and disaster recovery.
Cryptographic security ensures tamper proof authorization and auditability for all transactions.
We operate as a full-reserve exchange, maintaining a one-to-one ratio of customer assets.
We run daily reconciliations to confirm that the amount of customer assets in custody matches the customer account balances.
Customer assets are stored in omnibus custodial wallets strictly segregated from Bullish assets.
We don't lend out customer assets or use them for our own trading or investing purposes.
Bullish uses layered, multi-factor authentication including the WebAuthn protocol, which uses hardware-backed cryptographic validation and alleviates the need for passwords.
All high-privilege actions on the exchange such as deposits and withdrawals must be authenticated.
Learn more about the WebAuthn protocol
We work with skilled security researchers around the world to help identify any potential weaknesses in our technology and continuously test exchange controls.
Privacy considerations are built into all aspects of Bullish including compliance to applicable data protection and privacy regulations.
Personal information is encrypted and stored on secure servers.
We adhere to a data minimization policy and only collect the necessary information required to provide our services and improve your user experience.
Licensed and regulated.
GIBRALTAR – Bullish exchange has been regulated by the Gibraltar Financial Services Commission (GFSC) as a Distributed Ledger Technology (DLT) provider since launch. The GFSC's DLT regulatory regime is governed by 10 regulatory principles focused on honesty and integrity, customer care, risk management, protection of client assets, security, financial crime prevention, market integrity as well as adequate resources and sound governance.
Onboarding jursidictions
Bullish is available to customers in over 50+ jurisdictions around the world.
Not all products available in all jurisdictions.
Licenses applied for
HONG KONG –  We plan to apply for Type 1 and Type 7 licenses with the SFC.
UNITED STATES – We have registered as a money services business with FinCen and we are in the process of applying for money transmitter licenses and other state licenses necessary to provide services to the U.S. market.
Bullish Group divisions.
Bullish Group consists of two primary divisions: Bullish, a regulated digital asset exchange, and a division dedicated to asset management.
Bullish Group is overseen by our experienced leadership team. Within the two divisions of Bullish Group, the regulated digital asset exchange and the asset management division have separate boards of directors, core management teams and front-office personnel.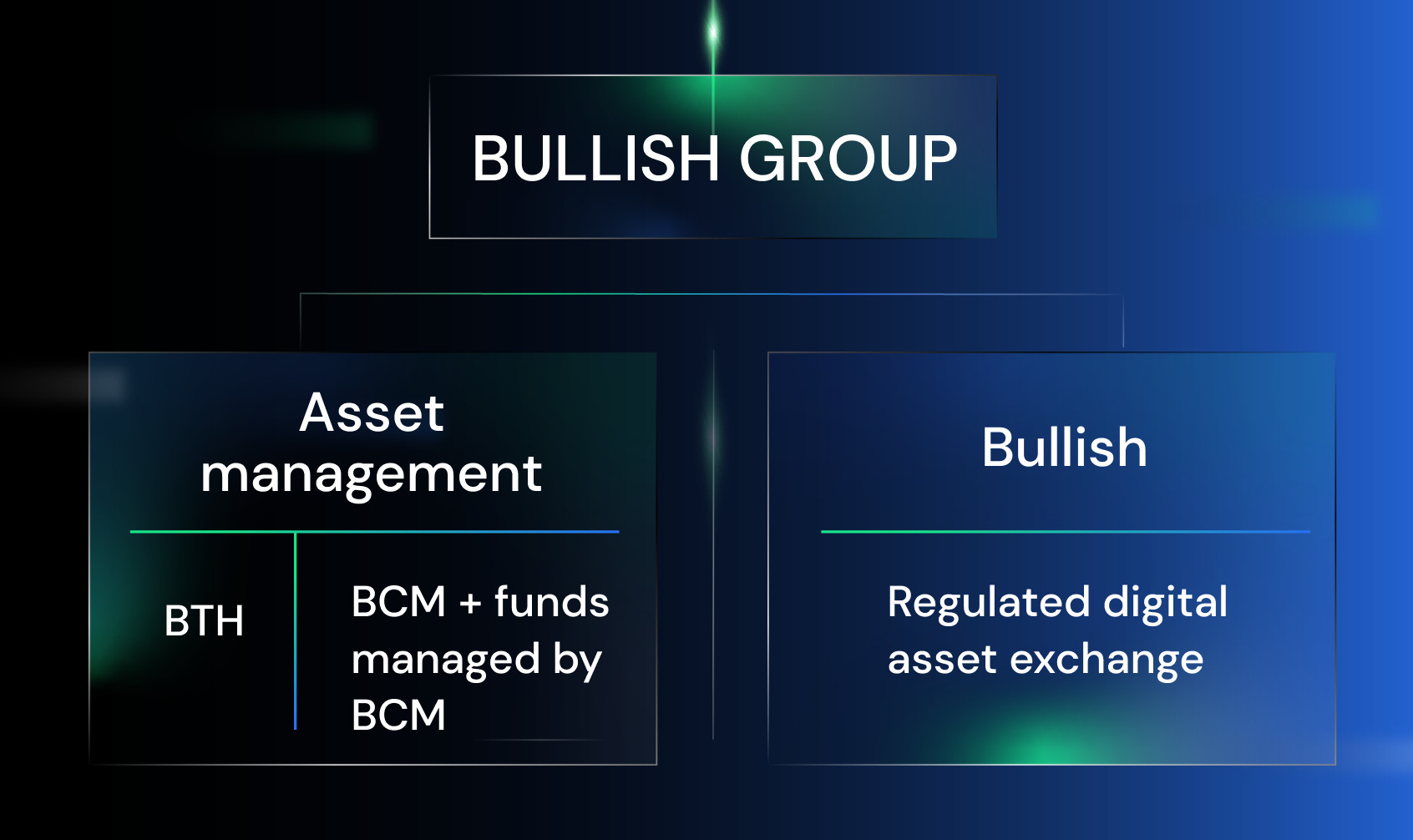 No personnel involved in investment decisions or trading activities within Bullish Group's asset management division are employees of the exchange.
Bullish Group has policies in place to identify and manage conflicts of interest, including any that may arise in connection with the asset management division's activity on the Bullish exchange.
Our approach to ensuring appropriate segregation between the asset management division and Bullish exchange to avoid and manage potential conflicts of interest involves:
Defining, controlling and monitoring on-exchange activity performed by the asset management division.
Separating responsibilities for relevant aspects of the day-to-day businesses of the asset management division and the exchange.
Identifying and limiting access to confidential information belonging to each business, including logical and physical information barriers and access controls in IT environments.
Ensuring the asset management division has separate directors, management and front-office personnel from the exchange.
Within the asset management division, BTH is responsible for managing Bullish Group's treasury and assets deployed on the Bullish exchange. BTH is a registered customer of Bullish exchange and is a primary liquidity provider to the exchange.
BTH manages Bullish Group's overall positions in fiat and digital currencies and deploys assets to the exchange from its own balance sheet.
BTH provides liquidity to the Bullish exchange to facilitate customer activity. It also places buy and sell orders in order to modify the composition of Bullish Group's holdings of digital currencies.
BTH's on-exchange activity is monitored by Bullish Group's Compliance function.
Please refer to the GFSC's DLT Provider Guidance Notes – Customer Care, which set out additional expectations that Bullish (GI) Limited is measured against. The Guidance Notes cover managing conflicts of interest on page 4.
BTH front-office personnel receive trading information in the same way as other Bullish customers. Information barriers are in place to prevent any staff members involved in BTH activity from having access to confidential customer order flow and deposit/withdrawal data on the exchange.
BTH does not undertake trading activities which would be interpreted as proprietary trading. All trading activity performed by BTH is done so with the end purpose of modifying the composition of its portfolio (holding the appropriate mix of assets) to support all Bullish Group needs.
All BTH trading activity and AMM Instructions are viewable to Bullish customers on the exchange.
Learn more about Bullish.